This was such a great wedding to be at- my goodness! Marno and Meghan got married at Diamant Estate near Paarl, and what a pearler of  a day it was! :)
I've said it before, and I'll say it again- these Eastern Cape folk are a wonderful lot! I really enjoyed meeting Marno and Meghan's families- and it was so great to see how well they get along with each other. From start to finish this day was a real celebration of love and happiness. There were a few tears- but they were all of joy, obviously!
Marno and Meghan are high school sweethearts and even after all these years their love for one another is still more than evident for all to see. Marno really dotes on Meghan, and she has bloomed because of it. They have a understanding and deep friendship, and how they treat one another with such gentleness and respect is great to see.
Marno and Megs- thanks for picking me as your wedding photographer. I had a great time with you all and wish you all the best for your married life together. May it be a happy and blessed union, filled with God's love and affection for one another. Blessings xxx
Thanks too to Chelsea who assisted me on the day, and to Madelie Coetzee who shot the grooms preparation photo's! You were both super! :)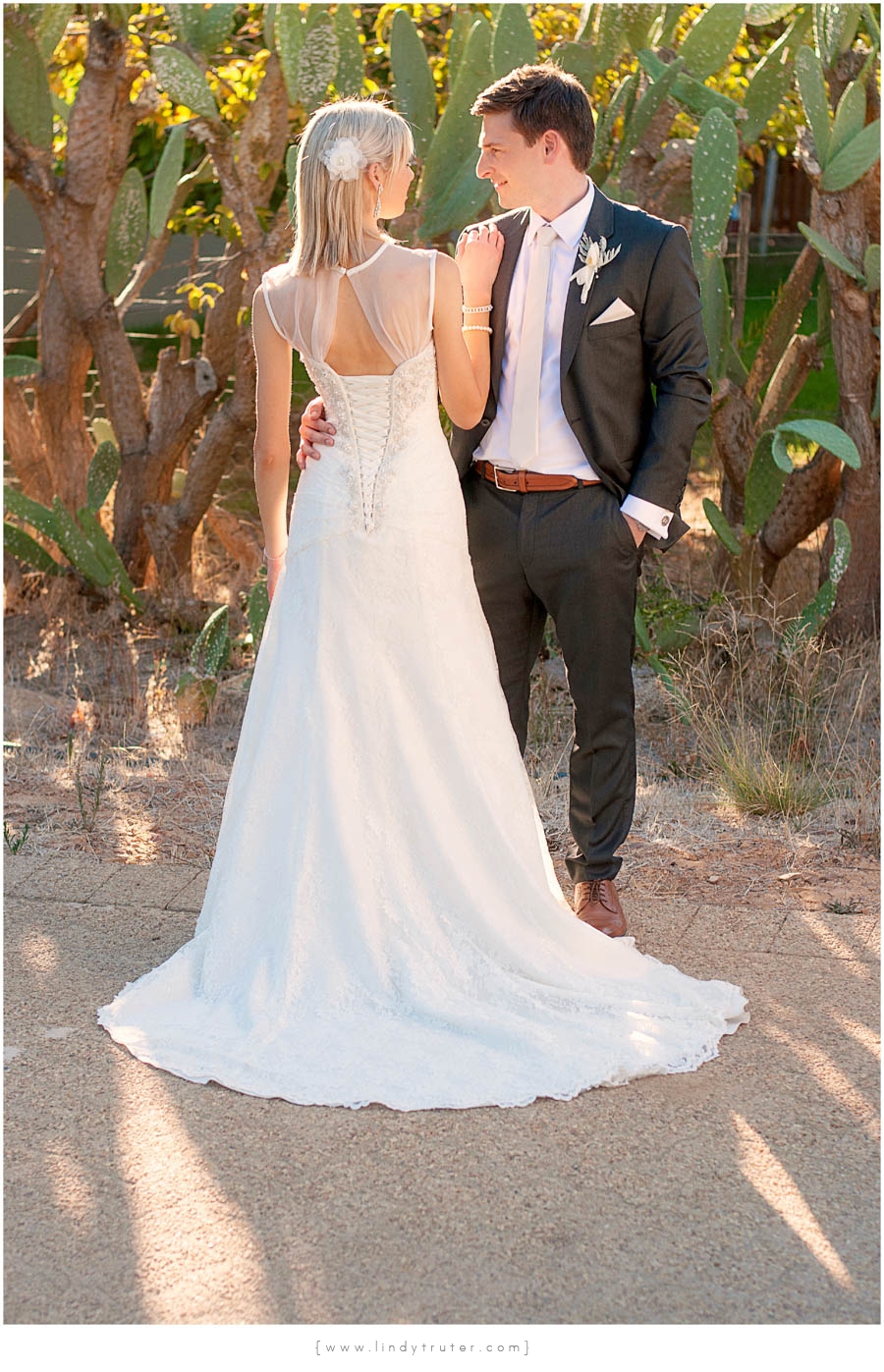 Service Providers
Assistant: Chelsea Goldman |
Venue: Diamant Estate |
Cake: The Birdcage |
Flowers: Rone Rousseau |
Lighting: N Concepts Designs |
Catering: Pauline Schreuder Catering |
Staffing: Blank Canvas |
Hair and Make up: Madeleen Strauss |
Music: Play Music – Dorette Roos |
Music: DJ Dean – Andre Petzer |
Pastor: Luke Harper |
Second Shooter: Madelie Coetzee |