THREE GIRLS, ONE DESTINATION… FRANCE!
 text by Natasha Taljard.
We all came from different destinations to meet at the most recognizable and iconic place in Paris, namely la Eiffel tower (say in French accent). Lindy from Italy, Kim from London and myself from South Africa. Meeting spot: under it…somewhere. Sounds simple doesn't it? I mean it would be if your travelling companions didn't decide to change the meeting point destination to Gare de Lyon train station (which is nowhere near the Eiffel) whilst you are still in flight…and the message doesn't come through to you. I land and accept the help of a foreign man, who agrees to give me a lift to the Eiffel. Now if you are anything as paranoid and untrusting of foreign men as Lindy and Kim are- scenes from the movie Taken would probably start coming to mind after reading that last sentence. Thankfully though- the man was not a human trafficker- and graciously dropped me off at the tower. With my phone battery dead- and clueless about the venue change- I sat there for 3 hours wondering if I'd ever see Kim and Lindy again. Hours later and slightly panicked on all sides we managed to make contact and find a general meeting spot. So happy to see each other and most of all super excited to be in Paris.
The trip started in Paris and we did a quick tour of all the local tourist destinations, just a quick walk by knowing that the following evening we would depart for Avignon. That is where we picked up our rental and now with wheels we had the freedom to travel the south. I had gotten my international drivers license so I would be behind the wheel. Kim was the only one with a working phone so she would be the GPS and Lindy the talent between us would capture each moment and amazing destination on camera- or just make a noise in the back seat and occasionally offer us croissants.
Our first day in Avignon our mission and ultimate goal was to see the famous lavender fields. We found a blog with a route that was the most accurate advice anyone could of given us and we saw things not many tourists get to see. Also my first day driving and all I was thinking the whole time was keep right, keep right, keep right I was even so right at one stage I might of hit the curb. Oops! We drove all the way along till we got to Lioux  where we had our first "we-have-to-have-a-selfie-here-because-oh-my-word-look-at-the-country-side!" moment. It was also our first day experiencing French radio and "hey peeps how about changing up your song line-ups and leaving the repeat button out of your playlist". After taking a right at the big rock as instructed, we happened across a little abandoned village with a population of about 5 I think. We wandered through examining its many splendors for a few minutes and then moved on to the grand finale, the little town of Semione. This little village is perched on the top of a hill, so we parked and the three of us and our baguettes went on a walk about. We found these amazing wooden doors which we decided to lunch in front of only to realize a little later that we were indeed lunching in front of the town church.
(This was probably one of the most action packed days so please excuse the babble. ) Next stop – LAVENDER fields whoop whoop! We were told skip the first few that you see – cause everyone tends to stop as soon as they spot lavender but there are many fields and if you want one all to yourself just be patient and keep driving. Then we rounded the corner and there were lavenders fields everywhere. Little shrieks of joy erupted from all of us – the excitement of spotting these amazing sights were just too much. And obviously many a photo was taken, click click click.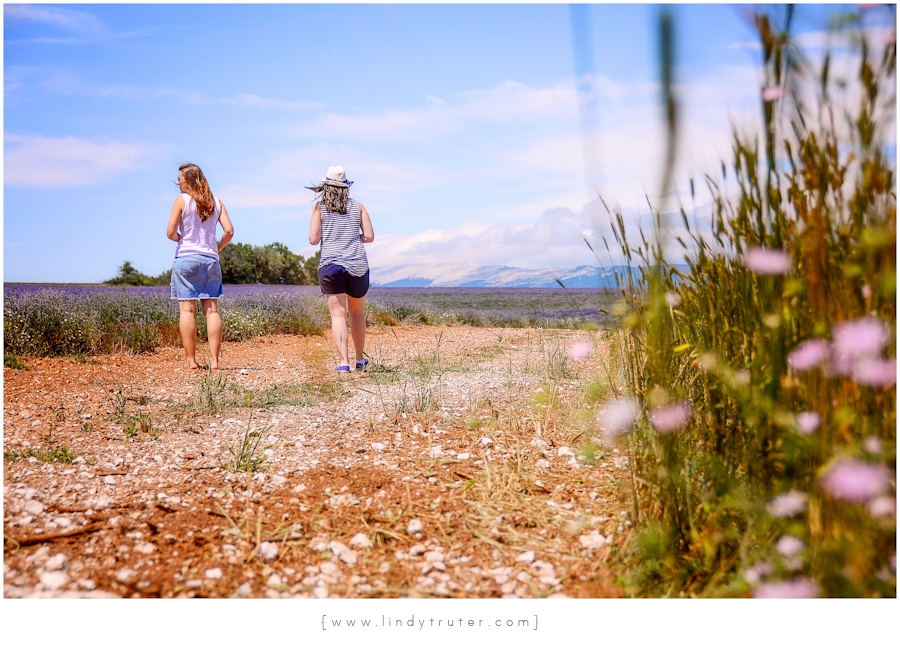 The next day would involve hiking, so a good nights rest was needed. We drove to Cassis in the morning where we started out on our 1h30 min hike. Although it was really hot, and my Tomy Takkies didn't really make the cut as hiking shoes, we got lost and ran out of water- the experience was worth every step.  I mean just look at this view! I would do it again in a heartbeat. So what we also discovered the hard way (no pun intended) was that the French beach side does not have sand but little pebbles, it may look pretty but let me tell you it definitely doesn't feel pretty. Ouch.
On our way home that day we went beach hopping – you might think maybe I'm pronouncing it wrong and meant bar hopping but no, you heard me right- beach hopping. From one spectacular beach to the next, Cassis, la Ceotat and ending off with sunset drinking wine on the beach of Marseilles.
The next day we were making our way to the Aix-en-Provence our next destination and on our way we would be driving through the Camargue in the South where the famous wild white horses were rumored to be. We drove off the beaten track many times but these beauties were nowhere to be found only to later discover that what once was wild is now tame and lame, but still beautiful none the less. On our way to Provence we attempted to enter the city of Marsailles but our timing was a bit off and we hit peak traffic. Now my poor little heart almost didn't survive – driving on the wrong side and cars everywhere, people hooting at me and looks of rage where ever I looked. Well all I know is we entered the tunnel going one way and when we came out we were heading in the opposite direction of where we were supposed to- so we just gave up and went home for the night.