I knew from the first time I had Rob and Sally in front of my lens for their engagement shoot, that they would make the most beautiful wedding pictures too. So when their big day came around, I was rather excited! To add to the excitement, theirs was the first wedding ever at the picturesque Waterford Estate, and my goodness- what a splendid occasion it was!
The Arnold's residence's driveway was a perfect reception venue once a tent was set up over it, and all the stunning flowers and greenery used on the tables came from Rob's mom's garden. Bentley, their bulldog also made a special appearance in his own little tux, and apart from the drizzly weather (which couldn't make up it's mind whether it was coming or going) the day was PERFECT! Our couple shoot got interfered with a few times by the rain, but as Henry Wadsworth said; "The best thing one can do when it's raining, is to let it rain." And it made for some wonderful images.
Rob and Sally- Thank You! Thank you for being such a joy to work with, and for being just so damn gorgeous together! It was so special to see how you treasure your friends and family- and how close you all are. Wishing you so much love and happiness in your married life, and that your relationship will go from strength to strength always.  Lots of love and God bless xxx
Thanks to Tash for assisting me. As always, you make my job so much easier!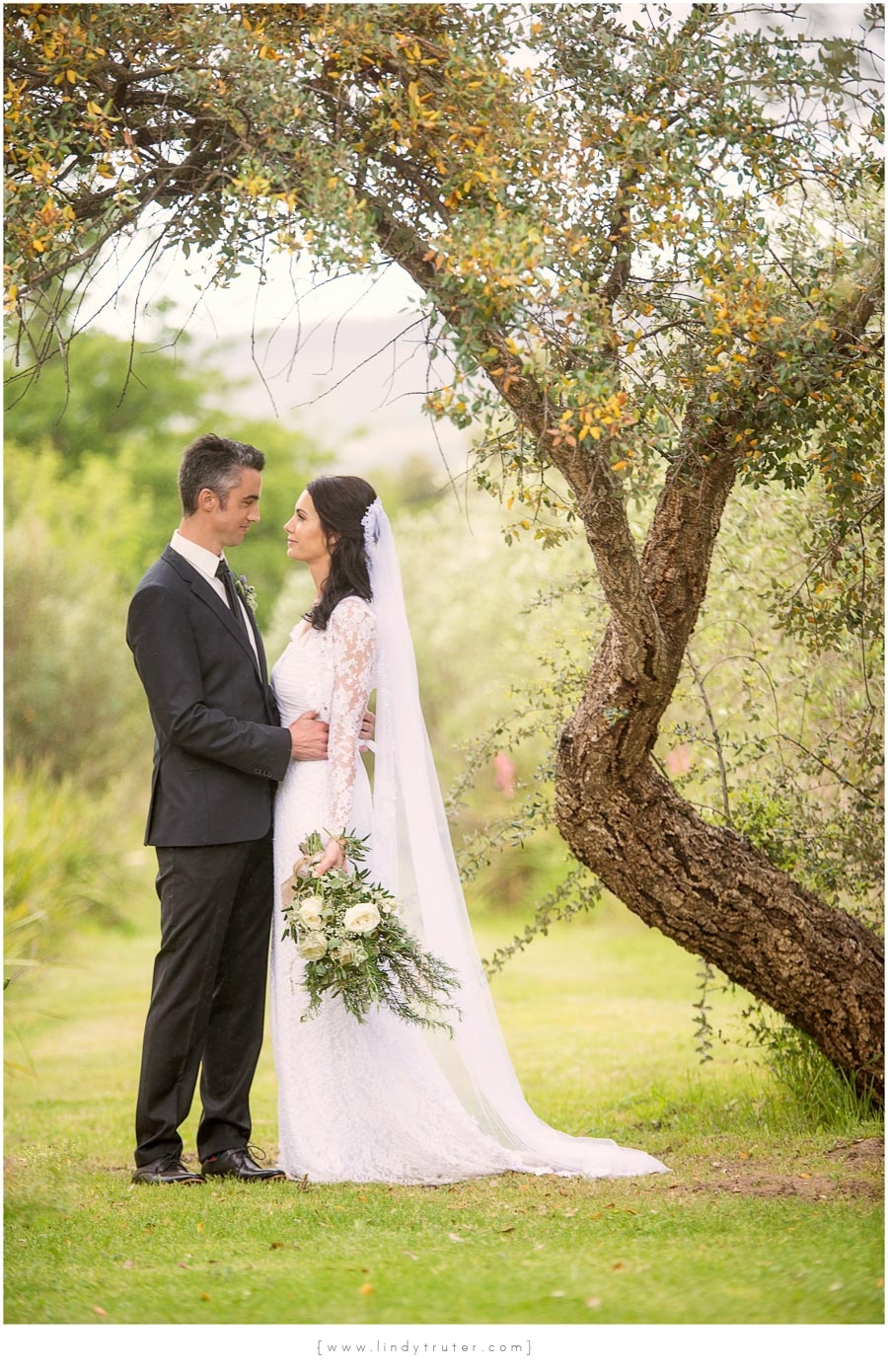 Service Providers
Venue: Waterford Wine Estate |
Coordinating: Evention |
Tent: Tentation - Dimitri Meyer |
Videography: Popped Red Balloons |
Band: Newton & Co. |
Catering: Annalize |
Wedding Cake: Tanya Heathcote |
Make Up artist: Marzaan Lotz |
Decor Assistant: Abigail Smith |
Photographic Assistant: Natasha Taljard |
Hiring: Urbantonic |