When planning a sunny South African beach wedding all the way from the cold and wet UK, I don't think anyone ever really anticipates that the weather might not be so wonderful as hoped for…
Although Paul and Melissa's wedding day was a gloriously sunny one – it was also horrendously windy. Which for those of you that have experienced the South Easter along the West Coast shores, means that a day spent at the beach includes a good deal of sandblasting and hair blowing all over the show…uncontrollably so.
Most of the ceremony poor Melissa struggled to keep her hair and veil out of her face, whilst the Spring tide crept closer and closer threatening to wet everyone seated there. Although there were many other things that didn't go according to plan on the day- not a single one of those occurrences were able to wipe the smiles off of this beautiful pairs' faces. And that is what I absolutely adore about Paul and Melissa. They are upbeat, positive people who aren't fussed about the small things- because they realize the value and importance of the bigger things. They were a delight to be around and I am so glad I got to meet them.
Paul and Melissa- I wish you all the best for your married life together! You are wonderful parents to Levi, and he is blessed to have such caring and compassionate parents who love him the way you do. May he continue to bring much joy and fulfillment to your lives, always.
Sending lots and lots of love and blessings xxx
(Thanks for assisting me Tash- jy's 'n staatmaker.)
Thanks to Tash for this behind the scenes pic above. Here is what I was seeing through my lens…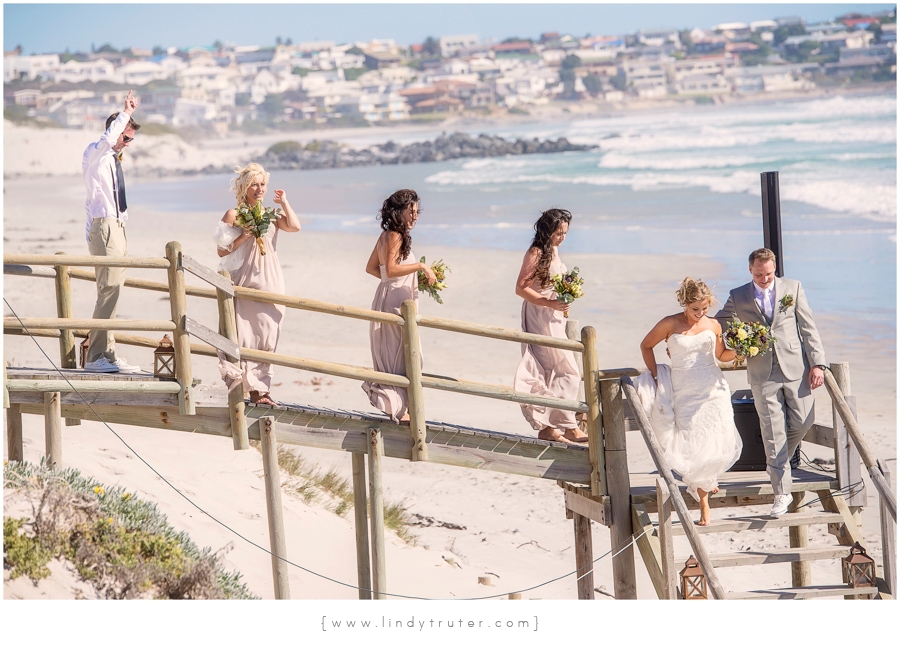 Service Providers
Venue and Catering: Strandkombuis |
Videographers: Cape Town Wedding videos |
Photographic assistant: Natasha Taljard |